New York Times has a great article
If you haven't seen When the Levees Broke, you need to. It is a great documentary.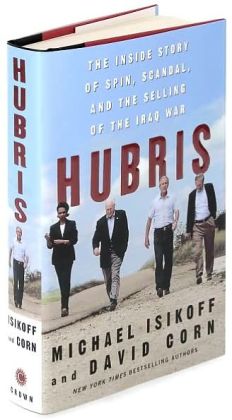 Wow, I have gotten behind in posting my radio show again. Here's the podcast. (I thought that I would re-publish this since MSNBC has put out a documentary titled Hubris.)
Why aren't elections held on Saturdays when most people are off?  If you want folks to vote, then why would you hold elections on Tuesdays?
John Kerry's gaffe.  In the video, Kerry clearly loses his place.  The Republicans go crazy over his gaffe.  His reaction to the Republicans finger pointing was worse than the stumble in the first place.
How do you decide who to vote for?  No, seriously.  How do you know whom to trust?  The newspapers?  TV?  The web?  My answer is that you have to go to the web and read a ton.  Start with the candidate's web site, understanding that of course it will be biased.  Then go to a site like that of the League of Women Voters.  Trying to really find out information is an active process.
My guests are David Corn, former Washington Editor of The Nation, now with Mother Jones.  We will continue our discussion of the new book he wrote with Michael Isikoff (writer for Time Magazine), Hubris, the Inside Story of Spin, Scandal, and the Selling of the Iraq War.  I also have an excellent interview with Geoffery Nunberg, author of Talking Right.
There's more fun and information.  Sit back and enjoy.
Remember I'm on iTunes.
The Errington Thompson Show
[ 51:28 ]
Play Now
|
Play in Popup
|
Download
Edward Norton (The Hulk) has produced a documentary which will be airing on HBO tonight. The documentary is called By the People. It is about Barack Obama's presidential campaign. This looks like a must see.